Flower Shop in Yas Mall, Abu Dhabi – A new chapter began in January 2017!
For the fashion enthusiasts, Beverly Hills Roses is bringing a new extravagant flower concept to Abu Dhabi. We have opened our grand new store in Yas Mall, featuring our new collection of unique flowers arrangements and elegant rose boxes. Visit us & see for yourself!
Yas Mall in Abu Dhabi is a shopper's paradise. With over 400 stores, it's the ultimate destination for retail therapy. From high-end luxury brands to affordable fashion and electronics, Yas Mall has something for everyone. Whether you're a tourist or a resident of Abu Dhabi, this mall should definitely be on your must-visit list.
From fashion giants to luxury brands, Yas Mall has it all. Electronics enthusiasts & bookworms will love the stores and spend hours browsing. The mall also has a range of beauty and wellness stores. In addition to shopping, Yas Mall also offers a range of entertainment options. The mall also has a range of dining options, from fast food chains to fine dining restaurants.
One of the unique features of Yas Mall is its design. The mall has a contemporary and futuristic look, with lots of natural light and open spaces. Inspired by traditional Emirati design elements, which gives it a local touch. The mall also has several art installations and sculptures on display, adding to its visual appeal.
Beverly Hills Roses Flower Shop in Yas Mall!
And now, residents and visitors of Yas mall have a brand new place to shop for flowers! Set to delight customers with a stunning selection of blooms and top-notch customer service.
Located in the heart of the mall, our new flower shop is a haven of floral beauty. Showcasing colorful arrangements seen from a distance. Greeted with the sweet fragrance of fresh flowers and a warm welcome from the knowledgeable and friendly staff.
In addition to our impressive selection of flowers, the shop also offers a range of accessories to complement your blooms, such as vases, ribbons, and other decorative items. Our staff is more than happy to offer advice on pairing different flowers and accessories for a truly unique and personalized look.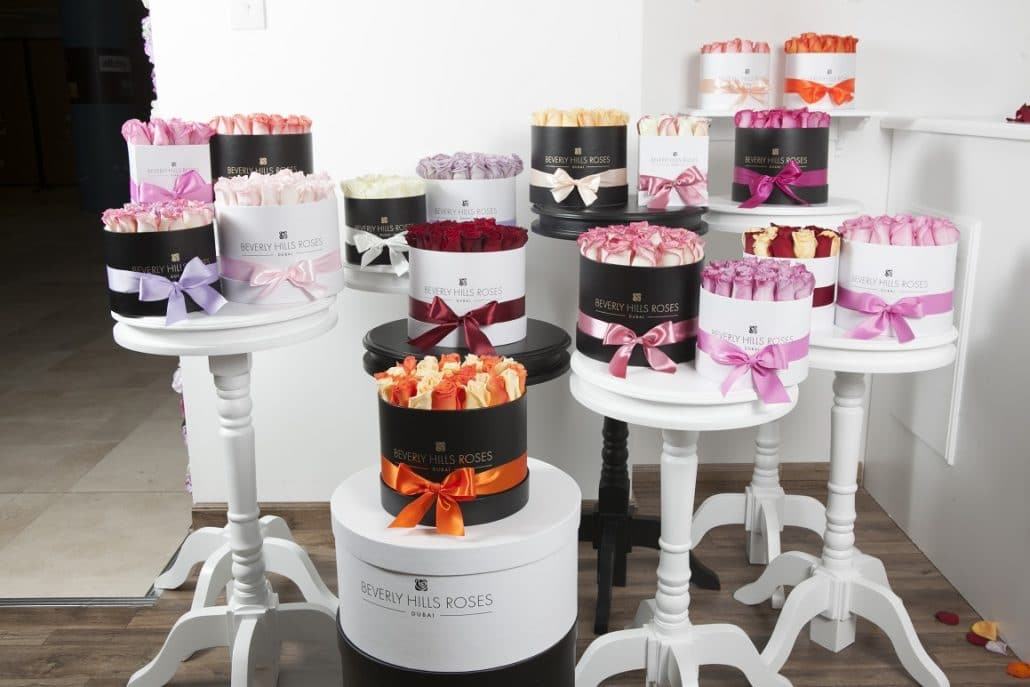 For those who are short on time or can't make it to the mall, our flower shop also offers a convenient online ordering system. Customers can browse the selection of blooms and place an order from the comfort of their own home or office, and have their flowers delivered directly to their doorstep.
In conclusion, the opening of our new flower shop is an exciting addition to the mall's offerings. With our stunning selection of flowers, exceptional customer service, and convenient online ordering system, we are sure to become a favorite destination for flower lovers in the area.
https://beverlyhillsroses.ae/wp-content/uploads/2016/09/Red-Dress-beige.jpg
1334
2000
BHR
https://beverlyhillsroses.ae/wp-content/uploads/2020/04/BeverlyHillsRoses-logo1-2.png
BHR
2017-01-10 18:56:26
2023-05-05 15:06:05
Our Store opened in Yas Mall